Petaling Jaya – Tinasha Ganesan Rao, 14, loved community work, jumping at the opportunity to participate in events organised by a religious organisation in SS3 here.
Her uncle Ramesh Inthirarasa, 41, described her as a cheerful and happy girl who put the needs of others first.
"She was always involved in gotong-royong activities in the community," Ramesh said.
Tinasha passed away at Assunta Hospital at 11.20am yesterday with her family by her side, her life tragically cut short after being declared brain dead for four days in the hospital.
Her family believes she died because of negligence by the hospital.
Tinasha's mother Uthayabavani Inthirarasa, 46, said she was an adorable and lovable girl who was full of life.
"She was our angel. Everyone loved her. Other family members were always delighted with her presence," she said.
"Tinasha told me her source of happiness was to see everyone happy. My baby is gone."
Tinasha's father Ganesan Rao Balakrishnan, a taxi driver, was too shaken up to speak. Her only brother, who is sitting for the Sijil Pelajaran Malaysia examinations, kept to himself.
Uthayabavani had brought Tinasha to the hospital on Sunday when she had a high fever.
"I did not want to take the risk of bringing Tinasha to a clinic because she was epileptic. She was only warded after a three-hour wait. She was then treated by the physician on duty that night," the kindergarten teacher recalled.
"After a while, her fever subsided but she later complained that she had a headache and felt nauseous. A nurse then gave her medicine to prevent her from vomiting."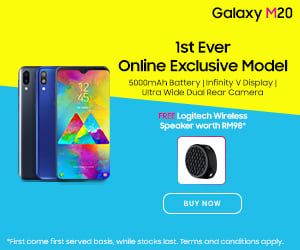 After taking the medicine, Tinasha told her mother she was too tired to get up.
"That was the last thing she said to me. The medical officers claimed it was just a side effect from the medicine but I wasn't convinced," Uthayabavani said.
It was then that Uthayabavani found Tinasha's eyes were not moving and her hands started twitching.
"The nurse then gave medication to help her relax but within 15 minutes, Tinasha had fits and was given another dosage of the same medication," she said.
Uthayabavani demanded that a specialist attend to Tinasha but Assunta medical officers told her that Tinasha would be fine within three hours. However, her condition took a turn for the worse.
"Her oxygen level started dropping. Tinasha then went into cardiac arrest in the ward even though all the medical equipment were attached to her," she said.
"She was transferred to the intensive care unit and within an hour, her lungs failed. I was beyond words on how a fever could cause lung failure."
The hospital conducted a magnetic resonance imaging (MRI) scan on Tinasha and declared her brain dead at 3.30pm on Monday.
She was also the favourite granddaughter of the late M. Inthirarasa, better known as Barber Joe, who passed away two years ago.
Former national footballer Zainal Abidin Hassan and others were once patrons of Barber Joe's unisex salon in Jalan Sultan here. – Malay Mail